About The Edge
How We Started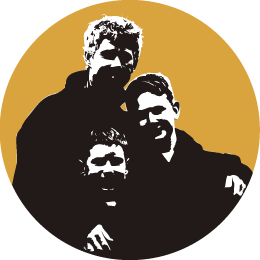 The Edge came about as one of those things that was just meant to happen. It's run by our young family of four: mom, dad, and the two boys. The idea began as a half-joke, really – "let's start sharpening skates part-time to pay for the kids' sports costs!".
But that half-joke quickly turned into a serious, committed business.
We purchased a high-end skate-sharpening machine, and our doors opened in April of 2013. We're proud to offer Nanaimo a friendly, convenient, family-run shop where you get your skates sharpened by people who care about doing a great job.
Our Location
We're located at 2118 Lang Crescent, in central Nanaimo (look for our roadside sign). You can find more details (and a map) on our contact page.
You'll also find our secure lockers just outside the shop door, which provide a convenient and safe way to drop off or pick up your skates outside of our usual hours (see the Services page for details).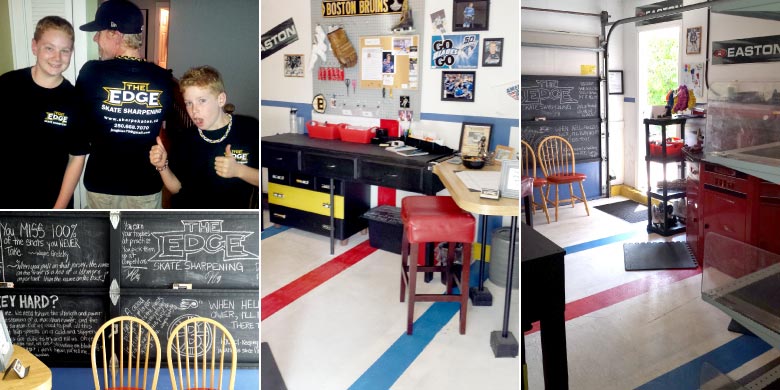 A look at The Edge Skate Sharpening, located at 2118 Lang Cr., Nanaimo BC
Our Equipment
Our large, hockey-themed space plays host to our BLADEMASTER ULTIMATE skate sharpening machine, places to sit and wait while we sharpen your skates, and a neat area to organize it all.
With Jim at the helm, our BLADEMASTER ULTIMATE skate sharpening machine creates consistent, accurate, and careful results.
Jim – and only Jim – does the skate sharpening, so you don't have to worry about some rookie messing up your blades (Jim has sharpened well over 10,000 pairs of skates since 2013). He takes pride in making sure every pair of skates goes out of the shop with the their own individual care and attention. We're confident that once The Edge has sharpened your skates, you'll never go back to the "big guys"!
Get in touch or phone/text us at (250) 668-7070 and see how we can help get your hockey skates sharpened right (and for as low as four bucks)!